EspaŮol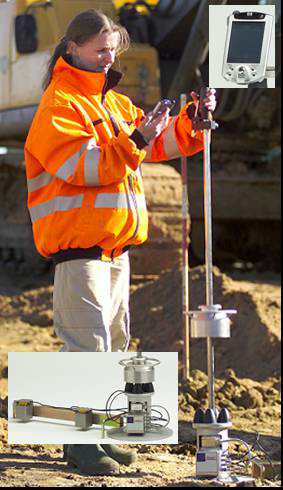 Light Weight Deflectometer (LWD) PRIMA100
The new generation of PRIMA 100 portable FWD is a handy instrument for on-site measurement of bearing capacity to minimize risks and optimise quality. The best of our long FWD production experience has been used for the PRIMA 100.

Compared to other kinds of measuring equipment, the investment in a PRIMA 100 FWD equipment enabling high quality data collection is very low and means a tremendous cost reduction as on-site analysis of collected data allows immediate information and printout of reports. Only one person is needed for the work and the equipment can work under very diffi cult conditions like in excavation trenches. Site locations can be captured by means of GPS (Geographic Positioning System), which enable presentation of data in maps or general plans of site.

The data transfer system of the new generation of PRIMA 100 is very flexible and allows for wireless (HF) transfer of data. This enables unique working conditions and only one person is needed for the work. The operator may leave the PC in the car while measuring on site and still have data displayed on a wireless control board while working.

PRIMA 100 is unique for quick in-situ control of unbound base layers, subbases or compacted layers. All you need is a PC with a data evaluation program. All data is stored on PC in ASCII format enabling direct conversion to e.g. Microsoft EXCEL or WORD so that data can be used directly in a report.

PRIMA 100 is powered by four 1.5 volt standard AA batteries and no extra power supply is needed. PRIMA 100 standard model has one centre geophone. Extension to three geophones is possible.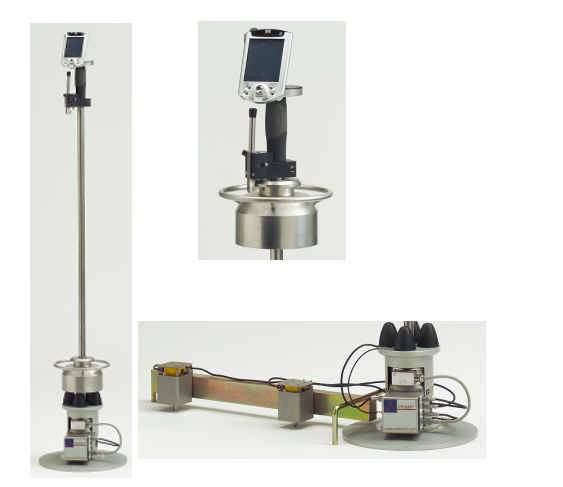 Facts
• Quick on site control measurements instead of risky estimates.
• Quality optimization
• Easy to operate
• Safe and user-friendly
• Time history recording on load and geophone(s)
• Setup and calibration stored in electronic box
• Standard Windows software
• Made by specialists with more than 25 years of FWD experience


Data collection software
System: MS Windows 98/2000/NT/ME/XP/Pocket PC PDA
Easy setup of data and sequence

• Presentation of time history and peak value displayed simultaneously on display and PC
• Presentation of E modulus
• Full manual mode operation from PC
• Easy setup of system configuration with save and load functions
• Easy file handling module with view function
• History data presentation in point or drop mode
• Full access to Poissonís Ratio and stress distribution factor.
• Compaction program - E-modulus
• Safety: Complies with EU machine and EMC directives for mechanical and electronic devices CE-marking). Approved by CROW and SHRP.
• Calibration Standards Load cell and geophones: DANAK FORCE Institute, National Reference Laboratory for Force and Pressure AREPA Test & Kalibrering A/S

Optional hard- and software
• 200 – 300 mm Į load plate
• Extra weight detach type (1 x 5 kg) – up to two weights is possible
• Extra geophone with metal housing – up to two geophones is possible
• Geophone beam for two extra geophones (enabling measuring with a total of three geophones)
• Transport box
• GPS
• Wireless data transfer, range min. 100 m. Worldwide authorised HF frequency band. PDA on PRIMA 100 with data on load / deflection / E moduli / status / GPS. Out of range check and presentation.
• Calibration software package for load, geophones