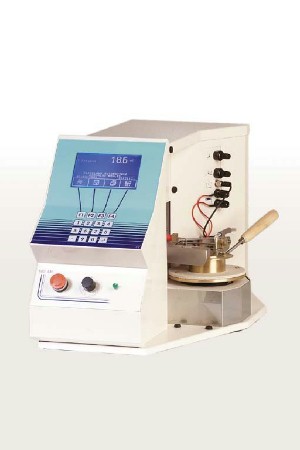 AUTOMATIC CLEVELAND FLASH POINT TESTER
ASTM D92 - NF EN 22592 - IP 36 - ISO 2592 - NFT 60118
Determination of flash and fire points of petroleum products by Cleveland open cup except fuel oils and products having an open cup flash below 79°C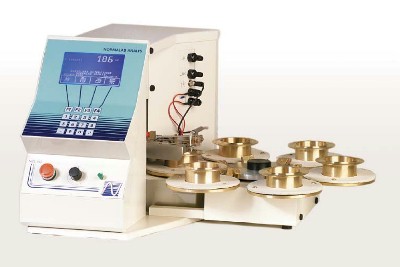 SPECIFICATION
The NCL440 Flash Point opened-cup is strictly in accordance with the above mentioned standards. It is provided with two lights which can be shaped electric or gas. In this second shape, the flame is under control with a thermocouple for safety reasons.
The NCL 440 provides the last technical improvements and the testing process can be supervised at distance thanks to a large graphic display.
The flash point and the fire point are detected automatically with a flame ionization method. Optional, the NCL 440 exits with a sample passer (6 cups) in order to run many tests. The sample is placed at the beginning of the analysis or during a test. A priority analysis function is available for an urgent test.
The NCL 440 has been designed in order to operate between ambient temperature to +400°C.
The NCL 440 can be connected to a network with its plug RS232C to send results. Moreover, the last 100 results are in memory.
A friendly software permits to enter the safety parameters, calibration with the keyboard and the maintenance and diagnostic functions
See also:
Manual Cleveland